Becoming a Confident Spanish Speaker #BaseLangStories
Get our free email course, Shortcut to Conversational.
Have conversations faster, understand people when they speak fast, and other tested tips to learn faster.
More info
Meet Shonna, a current Real World student who is learning Spanish with the intention of permanently moving to Latin America.
#BaseLangStories series puts the spotlight on BaseLang students – asking them about their motivations for learning a foreign language, what impact learning Spanish has had on their lives, advice they have for fellow students and more.
Can you tell us a bit about yourself?
Hola!! My name is Shonna Sommer and I'm originally from California. I'm 36 years old and I'm currently on a journey to move to Latin America. I was living in Medellin, Colombia from December 2019 to May of this year.
I'm hoping the border of Colombia will open soon and I can return to the city I have fallen in love with.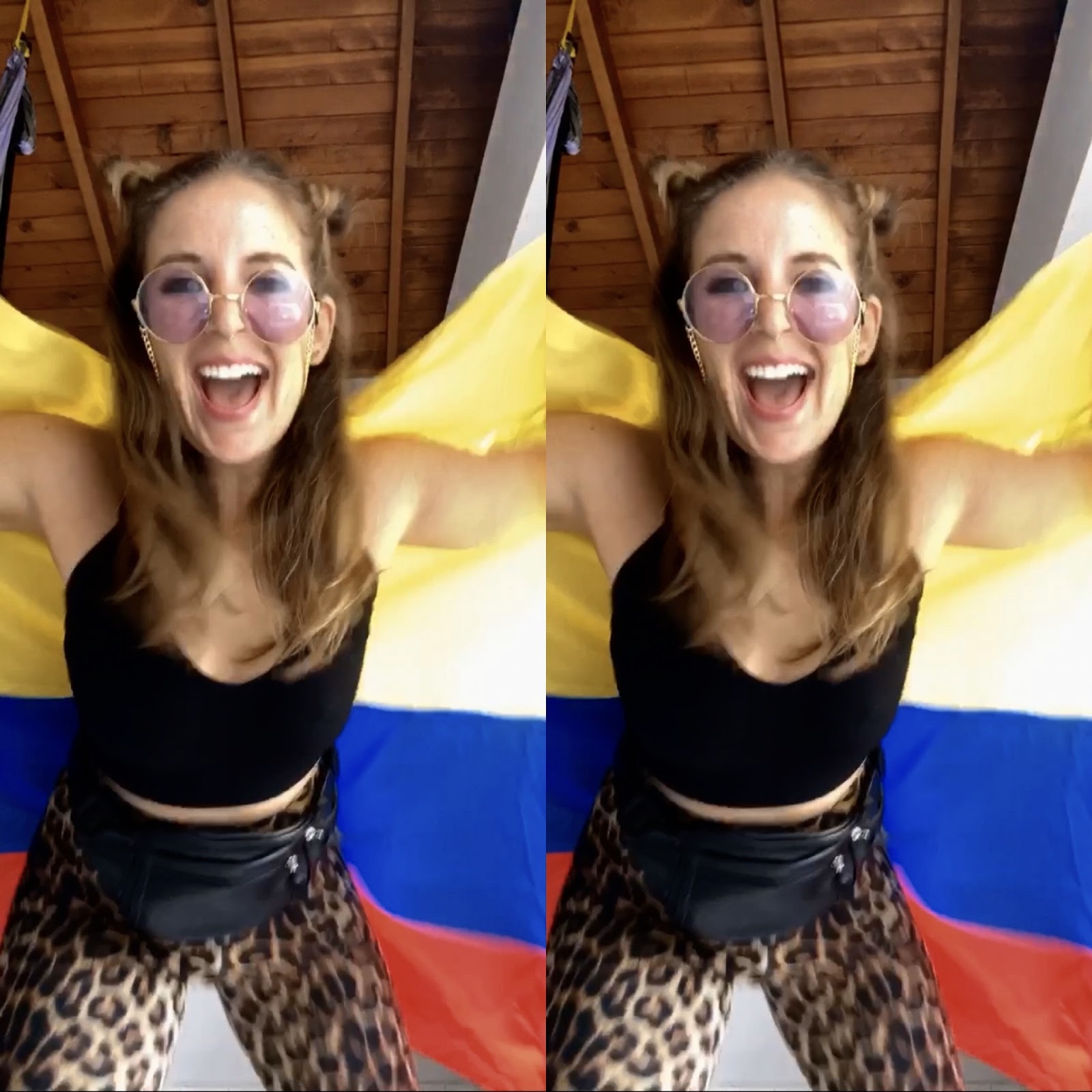 Why did you want to learn Spanish?
Since I was 22 and I took my first international trip, I decided I wanted to leave the United States and live somewhere else. I've spent the last 14 years traveling to find the place I would settle, and about 1.5 years ago I decided Latin America is where I want to be.
I am a long-time Airbnb host and worked for the company for 5.5 years, so I am on a journey to find a place where I can build a couple of casitas and host locals for culture exchange. I grew up in a small town where more than 50% of the people are Spanish speaking, from Mexico, so it's a culture I'm very familiar with and love deeply. I love how Latin Culture is collective and focuses on community, rather than the individual. Learning Spanish is allowing me to connect with locals, learn more deeply about the culture, and ultimately will allow me to live in Latin America full time.
Before BaseLang, what did you use to learn Spanish?
I studied Spanish in high school for 3.5 years, but that was almost 20 years ago. I don't think I learned much and basically didn't speak any more Spanish after that, except for a few trips to Mexico, Spain, Peru, Uruguay and Argentina. I had convinced myself I wasn't good at language and I'd never be able to learn it. In 2018 I met a girl who told me I needed to change my mind, that I could learn it if I put my mind to it.
Near the end of 2018, I signed up for an in-person group class in San Francisco (where I was living at the time) and discovered I loved learning Spanish, even if it was hard for me. I started doing Duolingo on my own, and then decided I'd move to Latin America full time to further my language learning.
Before I discovered BaseLang, I attended an in-person school for group learning in Medellin.
In the past, which part of learning Spanish did you struggle with the most?
The hardest thing for me is the conjugations, gender, and plurality. These are things we don't have in English, and it's hard to train my brain to make the changes, as I'm speaking, without taking too much time to think about it. I am an engineer so I think very analytically and it was hard to let go of the grammar and just speak.
BaseLang has given me the confidence to speak fluidly, without thinking too hard about grammar, conjugation, etc.
The professors are patient and since I spend so much time in BaseLang (I was doing about 20 hours per week during early quarantine) I really have improved my speaking skills. Now I feel super comfortable speaking to people on the street, even though my Spanish isn't perfect (probably won't ever be!).
What obstacle would have prevented you from signing up for BaseLang before?
I previously really wanted an in-person and group setting, and at the beginning of my beginner phase that was really good and important for me. Once I learned a lot of the grammar, I needed practice and BaseLang was perfect for that. I was hesitant at first about what I'd do one-on-one with professors for hours on end, but I always find the conversations interesting and we can practice listening, reading, speaking, etc.
What changed after signing up?
What I found was I needed practice, and BaseLang was perfect for that. I absolutely love meeting new people, so I get to meet so many professors, learn about their lives, passions, etc. I've also built relationships with a few professors who I see weekly or daily, which I really appreciate. It's very noticeable that my Spanish has vastly improved as a result of BaseLang.
What did you like the most about the Real World program?
Flexibility and availability are key. I'm very busy so I like to be able to schedule my classes in advance, have the ability to pick whenever it works for me, and know I can adjust or cancel if needed. I also like that I can see recurring professors, build relationships with them, and practice different areas of Spanish.
In the beginning, the lectures and electives were helpful, but it's been several months since I've used those, and now I focus most of my time conversing with my professors. I like that in the Real World program you can spend one hour a week, or 20, depending on your schedule and desire. You get what you give!
How has learning Spanish impacted your life?
Learning Spanish has allowed me to make deeper connections with people who I might not have been able to communicate with previously. Ultimately my ability to learn and speak Spanish will allow me to live in Colombia (or wherever I end up). Not only will I be able to connect with locals, but to learn and understand a culture, you truly need to understand and know the language. This is huge for me since I want to leave the US and move to Latin America.
Would you recommend this program, and if so, why?
I definitely would recommend BaseLang, especially if you've gone through some beginner classes and need support to get to the next level. You will definitely improve your Spanish speaking skills, especially if you put the time and energy into it.
What I like about BaseLang is you get what you give – If you put more time and energy in, your Spanish will improve. The interface is simple and easy to use. I weirdly love signing up for classes for the following week because I get to both see new professors and also meet new ones.
Any advice for fellow students?
I recommend keeping track of which professors you like the most, and also driving what you can do during class. In the beginning, I was only doing lectures and electives, but then I met Daniel, who helped me diversify my time during BaseLang.
Now we watch videos together, discuss, listen to podcasts, review writing samples, read the news, etc. It's fun to do different things during class and not just focus on grammar all the time. You choose your adventure and really can get so much out of it if you put in the time and energy!
____
Want to read more #BaseLang students?